Shott Innovation offers the highest quality of broadcast production services. With over 16 years of national broadcast television experience, we can provide superior service and guidance to our customers.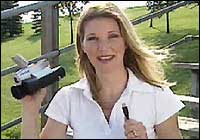 Shott Innovations merges Shannon Bentley (most well known for her talents as a Producer, On-Air Columnist, and Technology Expert/Spokesperson for Discovery Channel Canada) with the camera & editing skills of Scott Bentley, an extreme sports athlete and enthusiast.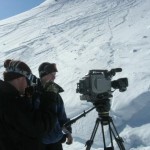 OUR SERVICE
Professional: At Shott Innovation, you receive the kind of quality and service you expect from a professional broadcaster.  Our company is always evolving as the needs of our customers change and as new opportunities are created in the market. You can rest assured that, working with Shott Innovation, you will enjoy the latest services, technology and developments in the industry.
Flexible: We make it our responsibility to know you and your business. We work closely with you to ensure that the solutions we provide are tailored to meet your unique needs and challenges. We are committed to providing you with a high-quality product.
Personal: At Shott Innovation, our highest priority is satisfied customers. You are important to us and you can expect us to go the extra mile. Superior customer service is the hallmark of Shott Innovation. We are proud to serve you and work hard to earn your business.